It was a gorgeous day today. The weather was sunny with bright, blue, cloudless skies, and the temperature was perfect. Seeing as Drake had the day off (he took an extra day of vacation after Memorial Day), we decided to go to Disneyland-this was the first time the three of us visited together since Judson's Make-a-Wish trip.
I had envisioned when we were with Judson at Disneyland last August, as he struggled on the trip far more than we expected, that our next visit to the "Happiest Place on Earth" as a family would include our little man who would be running and seeing all the wonders of this magical place with the full excitement of a 3 year old boy. However, God did not heal Jud here on earth.
But, I realized today that He is starting to heal our hearts.
As we made our way around the amusement park, partaking in the attractions that were suitable for our little Jessie girl, we thought and talked about Jud quite a bit and definitely felt the sting of his absence, but we also had a sweet time together.
There have been many months when the pain of losing Jud has been so heavy that it would have been impossible to find any joy at a place like Disneyland.
Today we found joy.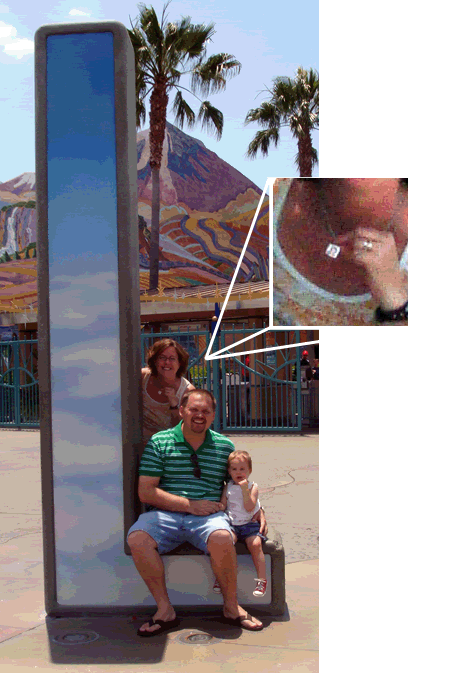 In this photo I am holding out Jud's picture on my necklace…
It is the best way I know how to say,
"Wishing you were here Judson! We are incomplete without you!"