Dear family and friends…
We have arrived home from England and had an absolutely fabulous (or "lovely" as the English might say) time.
Here is a slideshow with some of the highlights from our trip:
On Friday night thousands of dollars were raised for www.savebabiesuk.org. It was an honor and gift to be present on the other side of the world where our little boy was not only being honored, but also helped to bring in funds for such an important and significant cause. In fact, it was surreal.
The evening began with a two course meal, then after dinner they showed a three-minute video of our Jud Bud, followed by two comedy sets with the headliner being Jason Manford, a comedian on the BBC hit show 8 out of 10 cats, and the night concluded with a band. Meanwhile they had a raffle and auction that raised over $5000.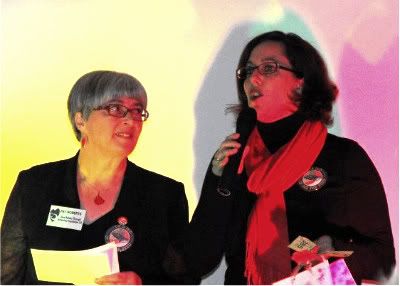 Something that was impressed upon my heart as we left the event was how much of a difference one person can make. This entire evening was the brainchild of Mel Moon, who was moved by the story of Jack MacPherson in a magazine which lead her to Judson's videos and in turn, propelled her to plan this event to raise funding and awareness. This chain of events has served as a significant springboard for Save Babies, a new charity in the UK. Furthermore, Jason Manford, this genuine, personable, and highly sought after comedian in England has since signed on to be the charity patron for Save Babies UK which will help launch this organization significantly in their country. There is also the potential for some business sponsorships to come alongside Save Babies. It is a gift to know that perhaps Judson played a small role in furthering this cause.
It was a privilege to be present and even acknowledged on this evening. And as Drake and I soaked in the experience, we could not help but be overcome with gratitude for how God is choosing to use our son. We want to continue to be faithful and open to whatever it is he may have for our boy.
We had such a wonderful time in England, it was a treat to make some new friends on the other side of the world, and we were proud to be part of an important charity event.
Speaking of charity events, we will actually only be home a couple days and are excited to head out on Thursday to Rochester New York for a Hunter's Hope charity ball. It is a whirlwind, but all well worth it.
Thanks to all who have thought of us and also prayed for us during our travels. We continue to feel so loved and surrounded!
With love,
Christina (on behalf of Drake too)