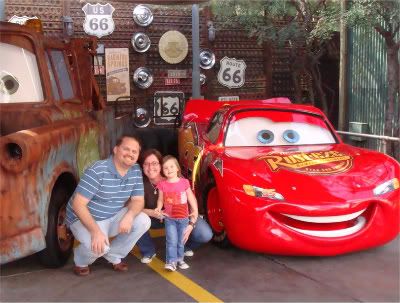 Drake had the day off yesterday so we decided it was a great opportunity to take advantage of our annual passes that were gifted to us by several friends and head to Disney's California Adventure as a family…a family minus one.
We had a wonderful time exploring the park and enjoying various attractions, but each time the three of us went on a ride together and it left an empty seat next to Drake or me, I felt the vacancy significantly in my heart. Each empty seat would have been Judson's seat.
I constantly imagined what it would be like to be wrapping my arm around a laughing, smiling, overexcited four year old boy seated next to me with the wind blowing his beautiful blonde hair as he pointed out all the sights and sounds that caught his attention. But instead, Drake or I sat alone, and there was nothing, nothing but air beside us…
And a vivid reminder of our little buddy who vanished from our lives, leaving a huge hole in our hearts and an empty seat on every ride.