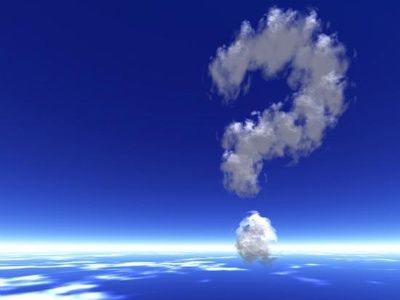 Reader Question from Anonymous: Do you ever doubt God?
Do I ever doubt God?
All the time.
I have so many doubts. Sometimes my doubts are fundamental questions about whether God even exists. Sometimes I doubt whether he intervenes in this world. Sometimes I doubt whether he cares about me. Sometimes I wonder whether Christianity is a farce.
I believe doubts are connected to faith and can actually be a means to finding the truth. Doubts keep us from blindly accepting. Doubts challenge us to be discerning.
John the Baptist doubted (Matthew 11). Even after baptizing Jesus and sharing life with him, while sitting in prison, John began to have assaulting doubts that left him wondering whether Jesus was the true Messiah. So he sought the truth.
Doubts need not be feared.
I have been learning to move headlong into my doubts. Because ultimately I am in search of the Truth and the nature of truth is such that it cannot be jeopardized by doubt. Truth is not relative; God exists or he doesn't – it can't be both. And if God is real, if he is actually active in this world, if he really cares about me, if Christianity is true, then the truth will prevail under the scrutiny of doubt.
A humble search for truth may require a shift in previously held beliefs, but it is really only my pride that might be threatened by a change in espoused views. I'm more than willing to risk a bruised ego for the sake of discovering what is real.
And so I doubt. But interestingly, in my doubting I have encountered a deepening of my faith, and much like John the Baptist, my trust in Jesus grows.
_____
Do you have doubts about God? If so, how do you handle them?

Categories: Faith