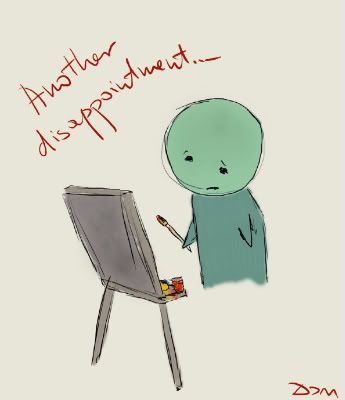 Disappointment is hard.
Drake and I randomly had an opportunity come our way several weeks ago, and with good reason began to get very excited about it. However, we unexpectedly found out today that it is not going to work out. On the scale of things that are truly important in life, it was not high on the list, yet it still felt like a blow; it felt like a blow to our already broken hearts.
Life is full of disappointments, some big and some small. And I was reminded today that all disappointments are a clear battle ground for our minds and hearts.
My temptation this afternoon has been to ask the following questions of God: Why do you tease me? Why would you present this opportunity then yank it away? Why do you not care about my feelings? Why didn't you protect us from this pain? Why must we struggle so much?
I think all these questions and feelings are natural in disappointment. But do I want my "natural" feelings to rule my heart?
I don't.
Therein lies my challenge. I need to allow the truth of God's Word to shape and inform my questions and feelings in disappointments, both big and small…I want God to rule my heart.