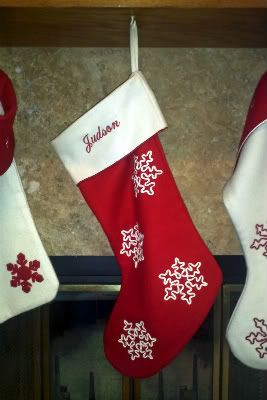 As much as this time of the year is filled with festivity and fun, the Christmas season can be a very difficult time for so many.  Even with the hope of the Savior, wishes of merriment and happiness can almost feel like salt poured into an open, raw wound; sometimes a heart is so completely broken that jolliness, even at Christmastime, is elusive.
When someone sent me a quick message during the season last year, instead of ending with a Merry Christmas, she signed off with Tidings of Comfort and Joy.
I marveled.  It was a perfect expression.
As she quoted the age old carol God Rest Ye Merry Gentleman, her words carried such appropriateness for all hearts during the season, even those who are hurting,   She had captured in that simple phrase all the blessings of the season with great sensitivity to possible pain.
This is the first Christmas since losing Judson that my heart has truly been able to embrace the merriness of the season, but seeing as our Jud Bud was born on Christmas Eve it will always carry loss and pain.  To be blessed with tidings of comfort and joy is a great gift.
So from Judson's Legacy and the Levasheff family, we wish you…
Tidings of comfort and joy,
Comfort and joy
O tidings of comfort and joy
Author: Christina