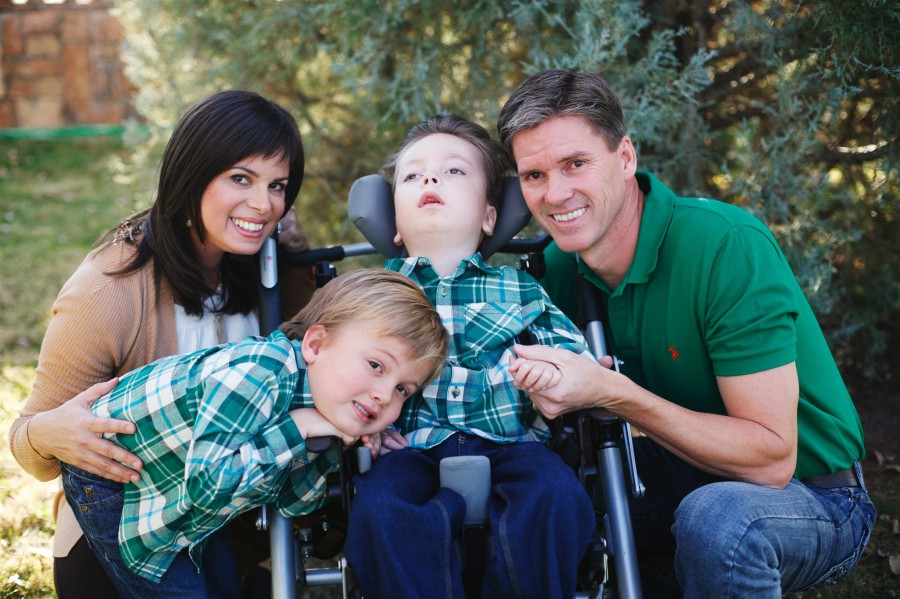 "It's too much, God! It's just too much! Why would you allow so much suffering to ravage one family?!"  These guttural cries arose from my little brown couch in my living room last night.
But this pain has nothing to do with me…other than trying to understand this God I love and serve; my heart is deeply broken for my friends who are enduring unimaginable suffering as their family is torn apart by disease.
Steven and Nicole Aldrian live just over an hour from us and we have grown to love them deeply as part of our leukodystrophy family; we've shared many sweet moments of life together. Not only do Steve and Nicole have a son Trevor who lives with full disability and the impending death-sentence of Krabbe disease, but Nicole is currently battling a recurrence of triple-negative breast cancer that is aggressively ravaging her lungs, brain, and spine; she is now facing her own mortality.
As one can imagine, Steve's world is being torn apart as he cares for both his wife and son while they simultaneously face life-threatening situations; not to mention also caring for their 5-year-old son Tyler (Trevor's fraternal twin) who is trying to make sense of all that is happening around him.
It is unfathomable. The pain and brokenness hitting their family all at once is absolutely beyond comprehension to me.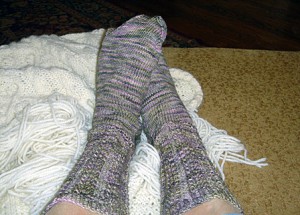 As I visited with them a couple weeks ago—rubbing Nicole's sock-covered feet as she lay in her chair, visibly impacted by the cancer—I felt my own helplessness and powerlessness in their home; my questions were boundless. What are you doing, God? Where are you? Why are you allowing this? Why won't you intervene?
I've been wrestling with God so much over their situation, shedding numerous tears for their family. My only solace comes from embracing Jesus' suffering; He suffered unimaginable pain and sorrow. He cried out for God to remove his suffering. He felt forsaken by God. And yet He still chose to absorb the penalty of my sin and death. And then He conquered it!
Only by what was accomplished on the cross do I find hope. So that's where I lay the brokenness and my many, many questions…at the foot of the cross.
**Please join us in praying for the Aldrian family!  #LoveForTheAldrians