I didn't sleep well during our time in Kauai. It was very difficult to get into a snoozing rythmn with all the sounds and sensations of the island stirring me awake. I laid in bed thinking about various memories of Jud.

For some reason, I kept picturing one particular photo of Judson and his "big cousin" Cameron. The two of them are in the jacuzzi at our home: Cameron with his brown hair and nicely tanned skin, Jud with his blonde hair and barely sun-kissed skin-both with big grins on their faces as they laid their heads back in the water.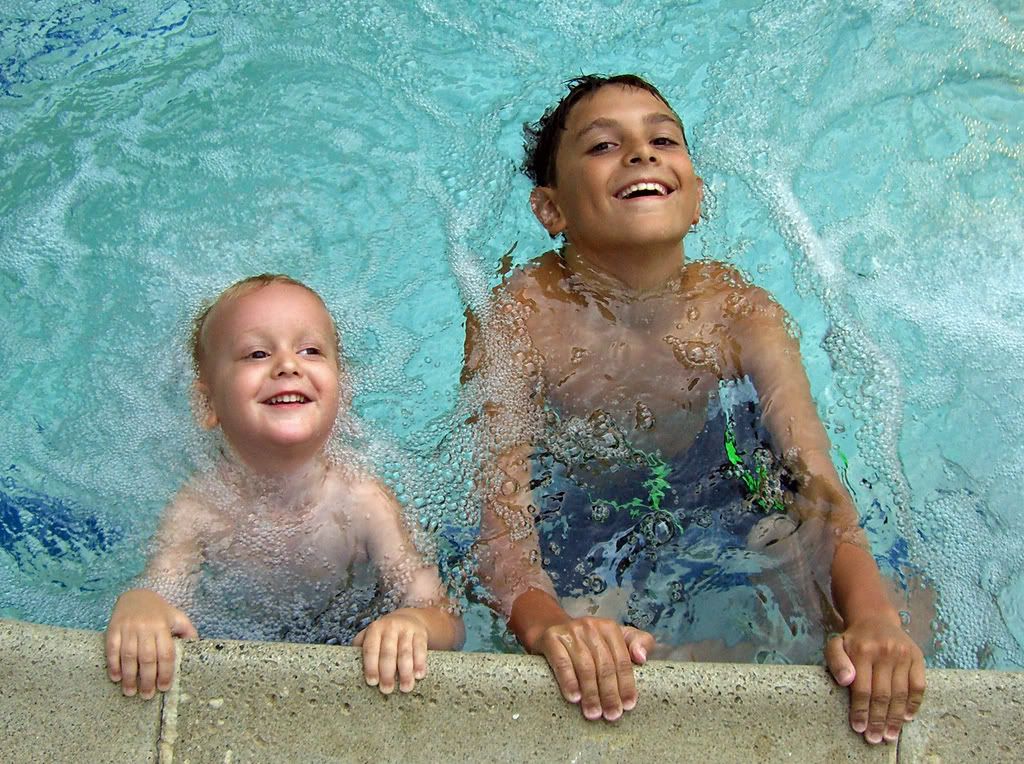 Jud looks so alive in this picture, and it is easy to imagine him growing into a young little man, just like Cameron. But under the surface, he was dying; Jud already had severe vision impairment and could not walk. Yet, his illness is completely hidden in the photo. Anyone who was unaware of the circumstances could look at this picture and assume Judson was a healthy, able-bodied, and unimpaired boy, not a boy whose body was being completely destroyed by a heinous disease.
In fact, in the initial months of the disease, at first glance, Jud did not look very ill or disabled. And even those who knew he was severely sick would get lost in his smile, forgetting that his brain was being ravaged. Judson's sweet soul and spirit shined so strongly through all his turmoil, that time in his presence immediately revealed a beautiful boy, not just a diseased child.
Jud's amazing spirit overshadowed his intense affliction.
In this manner, he challenges me to consider what it might look like to allow gratitude, hope, and joy to color my pain rather than enable the turmoil to fester like a disease in my soul. Oh, that I might honor him in this way!