A barometer is an instrument used to measure atmospheric pressure — the pressure tendency, in turn, can forecast short term changes in the weather.
Over and over again the Lord impresses upon my heart the power of gratitude to reshape and transform my heart. I have come to believe that the degree to which we are grateful can serve as a barometer for our soul. That in fact, our level of thankfulness can forecast short term changes in our outlook on life and personal circumstances.
In everything give thanks; for this is God's will for you in Christ Jesus. — 1 Thessalonians 5:18
We are called to gratitude again and again in Scripture, which I have come to embrace as God graciously inviting me into sweeter life. A life of gratitude acknowledges that all I have is a gift, right down to my every breath, and bows before the Giver of all – correspondingly enabling contentment whatever my situation. But sometimes, especially when my circumstances are difficult, gratitude has required discipline; it is like a muscle I need to exercise by consciously and methodically bowing my heart in thanksgiving.
I want to live with a grateful heart.
So as an exercise in gratitude I have decided to implement "Thankful Thursday" on my blog for 2010. Each Thursday I will reflect on a couple things that stand out in the week for which I am especially thankful. From the mundane to the extraordinary or anything in between, I want to consciously recall the blessings that fill my life.
I invite others to do the same…whether in a personal diary, on your blog, or in another venue, I bid you to join me for "Thankful Thursday" and intentionally exercise a grateful heart by writing down your reflections of gratitude each week.
In this offering, I pray my barometer will forecast a contented life.
1. Grateful that Drake had the opportunity to preach at a church in Los Angeles on Sunday and for the gifts God has given my husband as a scholar and a teacher.
2. Especially grateful this week for my sister-in-law, Danielle, and her willingness to directly engage my difficult emotions while we sat at the park together on Sunday.
3. Grateful for Jessie's cousin, Ella, and the role she currently plays as a surrogate "sister" for Jessie. I loved watching them laugh together at the park!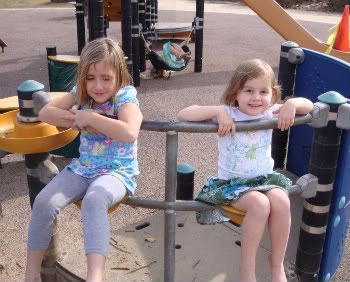 4. After two wonderful weeks of vacation, I am particularly grateful for Drake's willingness to go to work each day to provide for our family so that I can stay home with our Jessie-Girl.
5. Grateful to our friend Sarah J. who gave us the INCREDIBLY generous gift of Disneyland passes for our entire family this year, enabling Jessie and I to go, on Tuesday, to the Happiest Place on Earth together where she was able to enthusiastically experience the Princess Fantasy Faire for the first time.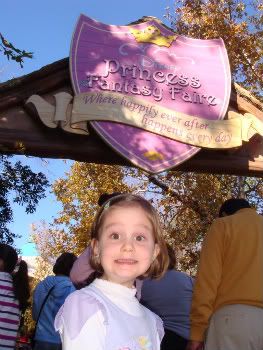 6. Grateful that I had a three-year warranty on my laptop computer that enabled us to get it fixed free-of-charge when it completely bit the dust this week.
7. Grateful for Drake's parents who have lovingly watched our Ladybug two different nights this week so that Drake and I have been able to get out alone together (and with friends) for some much-needed adult time.
8. Grateful for my friend and hairstylist, Deidre, who cut my hair for free today. What an unexpected gift!!
9. Grateful for the last-minute opportunity to join my friends Kristin and Sarah B. at the People's Choice Awards last night. What a fun, out-of-the-ordinary experience!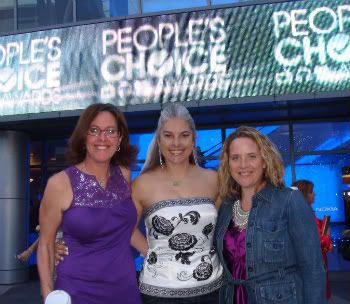 Thank you, God, for all these blessings and more!