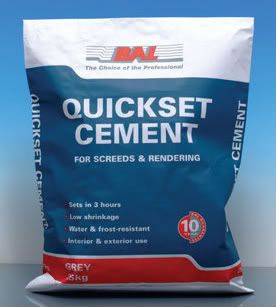 The relational dynamics in grief are very challenging and I am discovering they are actually getting harder with the progression of time. With each passing minute it feels as though the unstated expectation from others for me to be doing better grows stronger, but my "healing" is not progressing at that same rate. Hence, I regularly feel as though I am not meeting people's expectations.
At the core, I have a desire, like most, to be in relationships where I feel known and accepted. Yet, for me to now be known, people have to continue to engage and accept my still very-present loss and heartache, which will likely be necessary for quite some time. I recognize this is not easy; it is very hard.
And it hurts to know it is hard.
It hurts to know that entering into any kind of depth of relationship with me is a hefty commitment. It hurts to recognize that by simply being a person who has lost my son I am a hard person to engage. It hurts to know that I cannot change this.
It is a very isolating experience, adding to my already significant pain.
Another grieving mother I have come to know electronically expressed similar thoughts recently:
I am having an awful day. I have been crying since I woke up this morning. I am sure no one really wants to hear that but, it is what it is. I know people expect that we will be moving along quite nicely by this time and will be "healed". That's just not how it goes. I think everyone [else just] wants to be able to move on themselves and that may be why they want us to be "all better", so they don't have to feel guilty about not wanting to deal with us anymore. I can imagine that supporting a grief stricken parent would not be much fun. It is never ending and most likely draining. While people's lives rotate and begin anew every day, a "stuck in the mud" [grieving] mother can probably feel like a bag full of cement around their legs. Believe me, I [wish I were not] holding on by my finger nails, but I am. And I am what I am… I hate that I have to pretend to be OK. I hate that this is too hard for others to handle. (L Taylor)
I remember sitting with a friend and thanking her for her friendship while acknowledging that it was probably difficult to be in relationship with me now. She quickly responded, "It is hard! But…" Interestingly, I don't even remember what she said next, I just recall being struck by her honesty as she affirmed the challenge, and though I appreciated her frankness, my heart sank. It exposed what I already perceived—my grief is hard for people, in turn, making ME hard for people.
This reality seemingly leaves me with three options. First, I can withdraw from people to protect myself from pain…but this only compounds the issues of isolation. Second, in the words of our grief counselor, I can "fake it" and act like I'm doing okay…but this leaves no room for real, authentic, transparent relationship. Third, I can risk being the "bag of cement" around people's legs and share what I really feel…but this makes me vulnerable to more rejection when my heart is already so tender.
I've discovered that I fluctuate between the three. Sometimes I retreat, sometimes I "fake it," and sometimes I risk and share openly (though subtle rejection may ensue). None of these are great options, the third probably being the best of the three but carrying the most risk. Yet, I don't know if there are any alternative choices for me.
However, some friends have made my choice easy by inviting me with sensitivity and understanding to "go there" with them, offering safety in our relationship. Though I imagine it is hard for them, their risk removes my dilemma. By directly asking me to share how I am truly doing, without judgment or expectation, I am given the greatest social gift on this journey of loss—the opportunity to be honest about my feelings without feeling like I'm "a bag of cement" to them.
I sure am grateful for the handful of people in my life who do regularly reach out, acknowledging and embracing me in my pain, while minimizing my feelings of isolation. You know who you are – THANK YOU!