Jud & Jessie have a new cousin…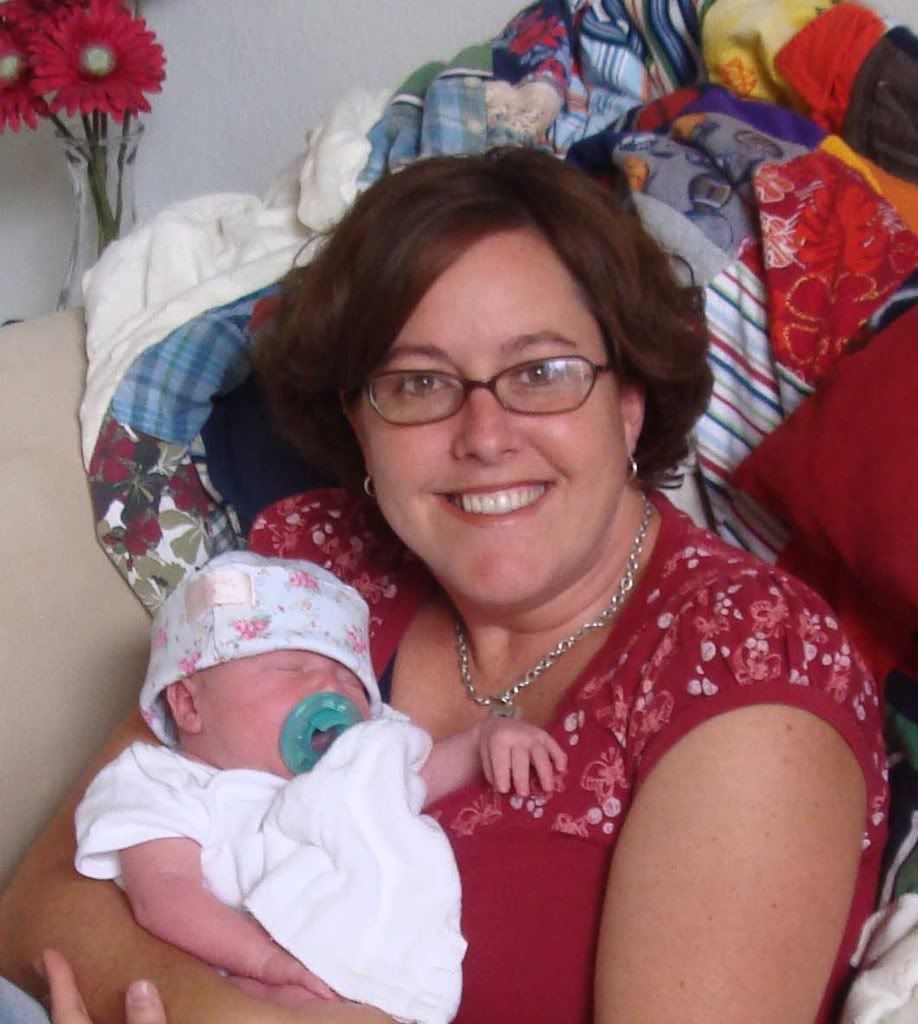 Abigail Mary Jones
Born July 15, 2008
Adopted by Danielle (Drake's sister) & Marty Jones
We are absolutely thrilled for them!!!!
What I did not anticipate, as we waited at the Jones' home for them to drive up with their new baby, was the memories of Jud that would flood my mind upon seeing her, especially in her car carrier-the exact same one we used to bring Jud home from the hospital on the day he was born.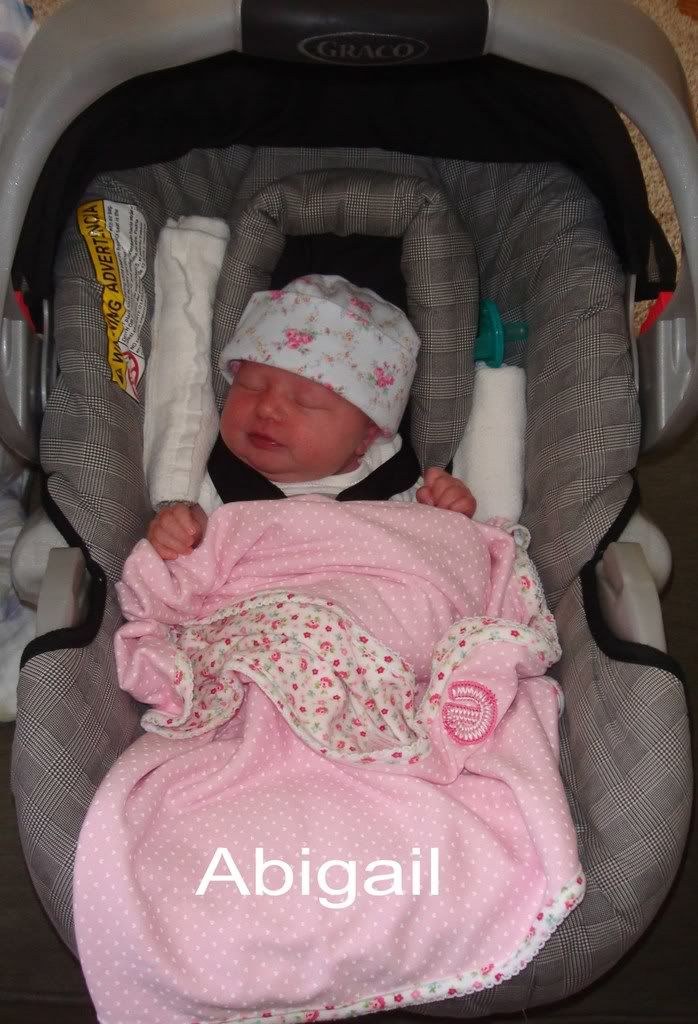 That blessed Christmas day in 2004, when we carried Jud in his black, gray, & white Graco car seat into our home for the first time and placed him under our Christmas tree, was filled with such intense emotion as we marveled at his life and began to imagine who he would become. It can only be described as pure joy, filled with hope, anticipation, and awe; there was no inkling of the pain that would spring, less than three years later, from our love of this little life.
This is how it should be. There is something so incredibly beautiful about the miracle of new life and the hope it gives for the future. I wouldn't want it adulterated by fear.
So I join Danielle and Marty, and the rest of Drake's family in joy, hope, and anticipation over the life of little Abie. She is such a gift and I look forward to seeing who she becomes!
I simply grieve that she'll never have the chance to meet her big cousin Jud.