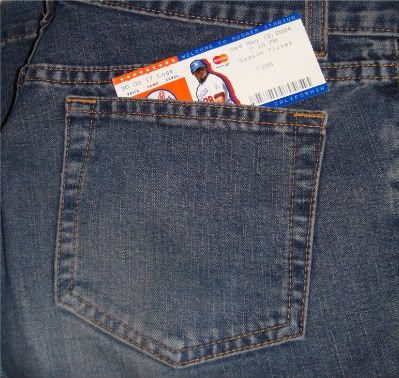 When I first discovered I was pregnant with Jud, I went to my favorite thrift store (I am a big fan of thrift store shopping) and practically cleared out their maternity section. I was just so excited to enter this new phase and watch my belly grow with the miracle of life.
When I was about three months pregnant, long before I was beginning to show, I packed away some of my favorite clothes from my closet and replaced them with my new pregnancy wardrobe. I vividly recall buying a huge Sterilite container at Target to stow away my garments. And as I carefully folded each item, I imagined the little person that would be gracing my life the next time I opened that container to don my old attire. There was such intense anticipation and enthusiasm for the joy that lay before me.
Due to back to back pregnancies, suffering, loss, and grief, it had been almost 5 years and I still had not opened that container…until today.
As I carefully pulled the white lid off the top of the clear plastic bin, memories of expectancy came flooding back to me. I recalled where I was sitting and what I was thinking as I placed my favorite pair of blue jeans into that box back in June 2004. My heart was full with the prospect of raising the little child growing in my belly; I could hardly wait to hold, kiss, and caress my developing baby. It was new, exciting, and amazing!
This morning I dug to the bottom of that storage tub that had been tucked away in the back of my closet in search of those old jeans. As I pulled them out and held them up, I realized how all the promise of new life that filled me when I last touched these jeans has since been plundered. The little person that had been growing in my tummy no longer graces my life. Instead of holding, kissing and caressing my child, my arms are left longing for his touch. The foretaste of my precious baby that had ignited my mind and heart back on that warm day in June has turned to memories of my precious baby that now tear me apart.
While I slowly slipped on the jeans, I reached into the back pocket and discovered a ticket to a Dodgers vs. Cubs baseball game. The date on the ticket was May 12, 2004, probably the last time I wore those jeans…little did I know that five years later when I would finally wear those jeans again, the baby that had been in my belly would be gone.
My denim pants seemed to mark my transition from anticipation to devastation.