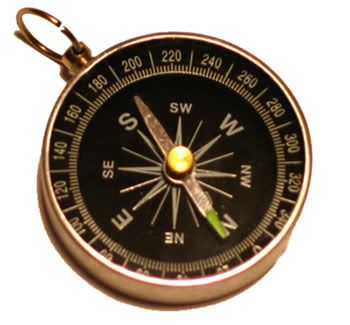 For a bit of time now I've been feeling aimless—devoid of direction and lacking purpose. It's as if I float around the house not knowing what to do with myself even though there are a thousand things on my list. I am haphazardly stumbling through my days, even squandering my time, while my vagrant thoughts keeping jumping from one thing to the next without committing to anything.
Where is my determination? What happened to my tenacity? When will my motivation return?
I am drifting.
I hope I find my compass again soon.