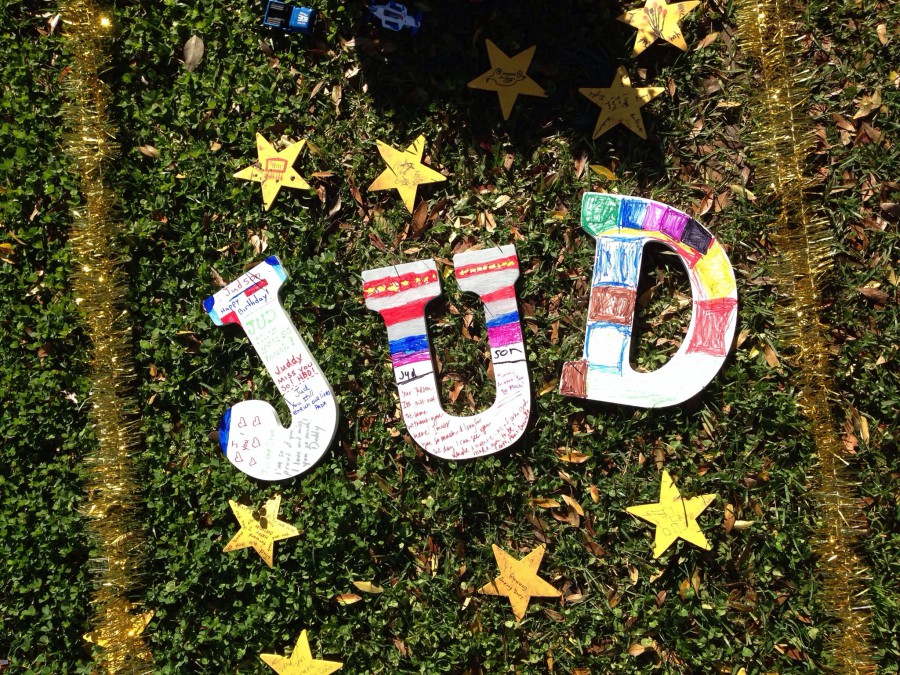 My Dear Buddy Boo,
Here it is your birthday…again.
And you're not here…again.
The truth is, I feel a little weary of celebrating your birthday without you. All the excitement and energy a young child has in the events marking another year of life, all the marveling parent's do over the growth that has occurred in the last year, and all the hopes and dreams for the future are completely absent in your birthdays. Instead, those experiences are replaced with pain, loss, grief, and sadness. And it's the same thing year after year.
But one thing is never lost in your birthdays—it's the celebration of your life, of who you are, of the mark you left on this world.  I could never grow weary of honoring you and commemorating the life you lived. I miss your laugh. I miss your sweet spirit. I miss your humor. I miss your brilliance. I miss your singing. I miss your sensitivity. I miss your vibrancy and joy. I miss you!  And I miss knowing who you'd be today.
I vividly recall the day you were born—the intense anticipation of your arrival met with the instantaneous bond I felt with you as your mother. I remember your daddy holding you for the first time as he wept with awe, wonder, and hope.
Now you're gone. It still feels implausible that you're gone even though it's the reality we've been living with every moment of every day for six years.
And here it is your birthday…again.
Juddy, all I have to give you is the same thing…again—my broken, longing heart. It's yours, Judson. My heart is yours. That intense bond I felt on the day you were born only grows stronger because my heart was knit together with yours the moment God made me your mom. I love you. And I will never grow weary of loving you!
I trust you're having a glorious 9th birthday, Bud Bud, and I long for the day we can once again celebrate you together.
All my heart,
Mommy