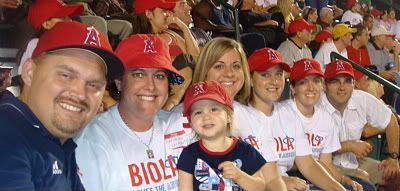 We went with some friends to an Angels baseball game on Friday night—an alumni event for our college. But I didn't watch one lick of the game.
My eyes were transfixed on the sweet little blonde-haired, brown-eyed boy that was sitting directly in front of Drake. He reminded me of Jud.
When I pulled out Jessie's bubble blaster the little boy came alive with giggles and excitement, so I offered him the chance to use it. In the process, I discovered that his name is Tobin and he was born within days of Judson.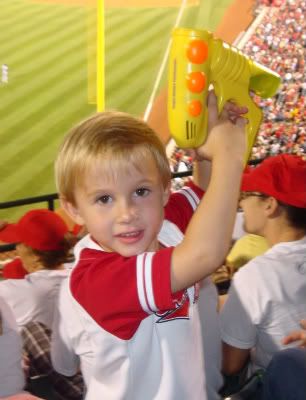 Tears pooled in my eyes. Toby offered a small window into viewing the possibilities for Jud, were he still alive today. Oh, how it hurt!
I never mentioned our circumstance to the mom, but I wonder if she thought it strange that I was so attentive to her little boy.