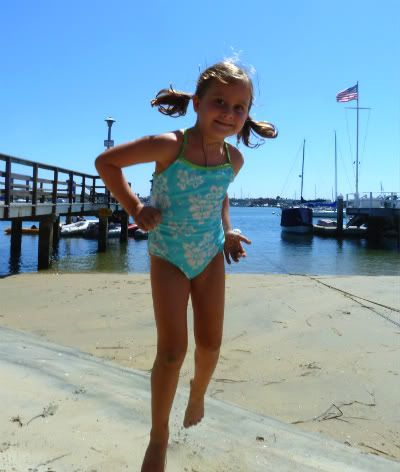 It is hard for me to believe that my baby girl is starting kindergarten tomorrow.
Today, on our last day of summer vacation, Jessie and I have been hunting butterflies, crabs, sea snails and bugs, playing in the sand, feeding pigeons, listening to sea lions, and enjoying the warm weather on Balboa Island. Like so many of our days, it has been a precious time of sharing daily life with my Buggy. But I cannot stop thinking about how we are on the cusp of a completely new chapter in our lives, a chapter that will freshly shape both of us—together as mom and daughter and also as individuals.
Tomorrow Jessie takes her first big step toward independence as she starts school (she was homeschooled for pre-school). She'll have new friends, she'll be learning new things, she'll have new influences, and she'll be faced with new choices. So much will be new. She is embarking on an exciting and fun journey and I am confident she will thoroughly enjoy it.
But I also know she will face new challenges that are par for the course. Social challenges, emotional challenges, mental challenges, and physical challenges are bound to touch her, and I will no longer be there to direct and guide my little girl. I won't be there to protect her, if necessary. I will not have the ability to manage or shape her experiences in a way that I think might be best. Her environment will no longer be under my control. I have no idea who or what will become significant influences in her life and how they will affect her.
It is hard to release my little girl; it is hard to release her into a world of unknowns.
It is also hard to let go of what has been.
As we embark on a new chapter, we are simultaneously closing the pages to our current chapter—a sweet, sweet, chapter of cherished moments living day-to-day life together, just Jess and me. We've been tied at the hip, stuck together like glue; she's been my constant side-kick, my partner-in-crime, my helper, my buddy, and my friend. After Jud died, I quickly realized Jessie was going to have the greatest influence in helping me learn to live again—showing me how to carry on when part of me died—she has taught me how to smile, laugh and play once more. My time with her is a gift.
And as of tomorrow, my time with her is changing. We will never return to this stage of life again. I am going to miss it.
But I am excited for Jessie. I believe in her, I am proud of her, and I know she is ready for this new chapter. There is much to look forward to for my girl, and in letting go, a new adventure awaits us both.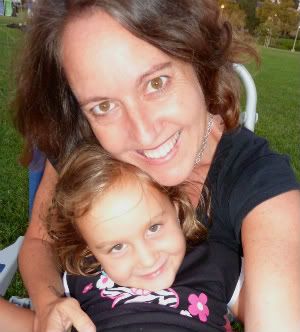 Father, Jessie is yours. She is yours. I trust you. She is not mine. She is yours. Please guide and protect her, and speak your love deeply into her heart with whatever she faces in the chapter ahead. Amen.