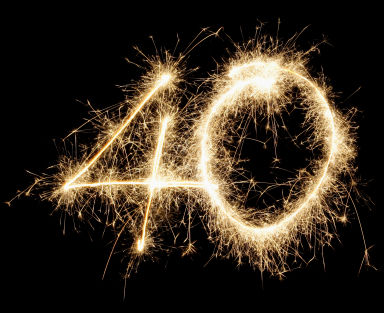 Today is my last day living in my 30's. Tomorrow is my big 4-0! This milestone has left me reflecting a great deal on the last ten years of my life.
When I was turning 30, Drake and I had been married 8 years. We didn't have children (and didn't even think we could have kids). I was meanwhile invested in my work at a local private college, teaching and overseeing their academic enrichment programs.
I vividly recall, on my actual 30th birthday, lounging by a pool with my friend. She was asking me some really good questions: Do you feel like you're doing what you're supposed to be doing? Are you fulfilling your purpose? What do you think the next decade is going to look like for you?
I markedly remember looking at her, and with curiosity in my voice replied, "I feel like I'm using my gifts and doing much of what I am supposed to be doing, but I just feel like my message is supposed to be different. I'm supposed to be about something else, but I just don't know what it is yet or how I'll figure it out."
Fast forward just two weeks later and we were utterly shocked to discover I was pregnant…with Judson. And everything changed!
This last decade has been filled with the highest of highs and the most devastating of lows. We have walked through some of the greatest gifts of our lives while also being torn apart by suffering, death, and loss. But one thing that has become abundantly clear, emerging out of this last decade, is that I now know with certainty what my message is. I know what I'm supposed to be about. And I know the mission to which God has called me.
Much of that is being fulfilled through Judson's Legacy.
Thank you, Judson, for showing me my message and revealing my mission. I love and miss you so much!