PRAY
We covet your prayers!
The Levasheff family would not have survived their journey through Judson's suffering and death if not for the prayers of many upholding them through the darkest valley. Judson's Legacy is intimately aware of the power of prayer to sustain, provide, protect, comfort, encourage, and change hearts.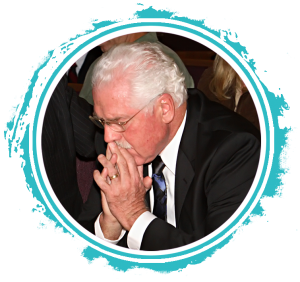 One of the most significant ways you can partner with our ministry is to pray with and for us:
Please pray for God's favor on Judson's Legacy; if the Lord is not alive and moving through our efforts, then our work is in vain.
Please pray that our speaking, writing, and media endeavors reach open hearts and minds where the Gospel is unabashedly yet appropriately and sensitively shared, wherein the Holy Spirit can work in the hearts of all who encounter Judson's life and story.
Please pray for wisdom, compassion, strength and openness to engage the lives of the suffering and broken whom God organically brings into our lives.
Please pray for God to protect the Levasheff family. They have felt attacked and challenged in some of their most vulnerable places as they have stepped out in faith believing God has been calling them to press on with Judson's Legacy.
Please pray for God to bless and use all the monies that are being given toward leukodystrophy research, that one day in the not-too-far future there will be a cure.
Please pray for God to raise up people to catch a vision for Judson's Legacy and partner with us in unexpected and welcomed ways.
Please pray for God to financially provide all that we need to fulfill HIS mission for Judson's Legacy.