PSALMS OF HOPE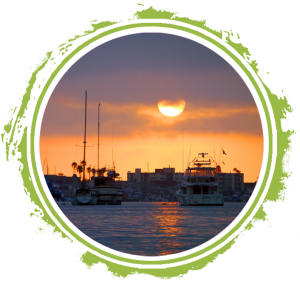 One of the greatest sources of strength and comfort we have experienced through our journey of suffering has arisen out of the Psalms. David and the other psalmists experienced, and vulnerably expressed, the whole spectrum of human emotion, including significant sorrow and pain. But they always return to a steadfast trust in the faithfulness of God, despite their circumstances. The Psalms are an incredible and personal model of robust faith arising out of broken lives.
Psalm 34:8 Taste and see that the LORD is good; blessed is the man who takes refuge in him.
Psalm 9:9 The LORD is a stronghold for the oppressed, a stronghold in times of trouble. And those who know Your name put their trust in You, for You, O LORD, have not forsaken those who seek You.
Psalm 16:8 I have set the LORD always before me. Because He is at my right hand, I will not be shaken.
Psalm 23:4 Even though I walk through the valley of the shadow of death, I will fear no evil, for You are with me;  Your rod and your staff,  they comfort me.
Psalm 33:20-22 We wait in hope for the LORD; He is our help and our shield. In Him our hearts rejoice, for we trust in His holy name. May Your unfailing love rest upon us, O LORD, even as we put our hope in You.
Psalm 46:1-3 God is our refuge and strength, an ever-present help in trouble.  Therefore we will not fear, though the earth give way and the mountains fall into the heart of the sea,  though its waters roar and foam and the mountains quake with their surging.
Psalm 55:22 Cast your burden on the LORD, and he will sustain you; he will never let the righteous fall.
Psalm 119:114-115 You are my refuge and my shield; I have put my hope in Your word.
Psalm 119:50 My comfort in my suffering is this: Your promise preserves my life.
Psalm 120:1 I call on the LORD in my distress, and he answers me.