OLD TESTAMENT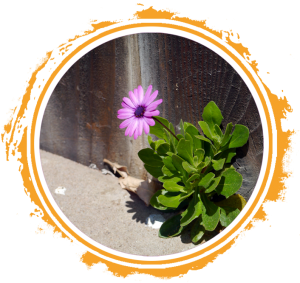 Deuteronomy 7:9
Know therefore that the LORD your God is God, the faithful God who keeps covenant and steadfast love with those who love him and keep his commandments, to a thousand generations.
Deuteronomy 31:6
Be strong and courageous. Do not fear or be in dread of them, for it is the LORD your God who goes with you. He will not leave you or forsake you.
Deuteronomy 31:8
It is the LORD who goes before you. He will be with you; he will not leave you or forsake you. Do not fear or be dismayed.
2 Samuel 22:33
It is God who arms me with strength and makes my way perfect.
Proverbs 18:10
The name of the Lord is a strong fortress; the Godly run to him and are safe. 
Isaiah 26:3
You will keep in perfect peace him whose mind is steadfast, because he trusts in you.
Isaiah 30:18
Yet the LORD longs to be gracious to you; he rises to show you compassion. For the LORD is a God of justice. Blessed are all who wait for him!
Isaiah 40:31
But they that wait upon the LORD shall renew their strength; they shall mount up with wings as eagles; they shall run, and not be weary; and they shall walk, and not faint.
Isaiah 41:10
Fear not, for I am with you; be not dismayed, for I am your God; I will strengthen you, I will help you, I will uphold you with my righteous right hand.
Isaiah 55:1
Is anyone thirsty? Come and drink— even if you have no money! Come, take your choice of wine or milk— it's all free! Why spend your money on food that does not give you strength? Why pay for food that does you no good? Listen to me, and you will eat what is good. You will enjoy the finest food.
Jeremiah 29:11
For I know the plans I have for you," says the Lord. "They are plans for good and not for disaster, to give you a future and a hope.
Joshua 10:25
Joshua said to them, "Do not be afraid; do not be discouraged. Be strong and courageous. This is what the LORD will do to all the enemies you are going to fight."
Zephaniah 3:17
The LORD your God is with you, he is mighty to save; he will take great delight in you; he will quiet you with his love; he will rejoice over you with singing.