NEW TESTAMENT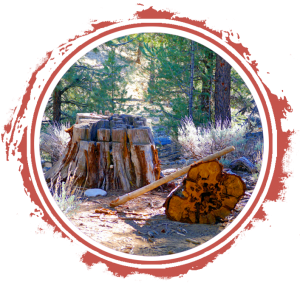 Matthew 11:28-29 
Come to me, all who labor and are heavy laden, and I will give you rest. Take my yoke upon you, and learn from me, for I am gentle and lowly in heart, and you will find rest for your souls.
John 14:27
Peace I leave with you; my peace I give you. I do not give to you as the world gives. Do not let your hearts be troubled and do not be afraid.
John 16:33 
I have said these things to you, that in me you may have peace. In the world you will have trouble. But take heart; I have overcome the world.
Romans 8:28
And we know that God causes everything to work together for the good of those who love God and are called according to his purpose for them.
Romans 8:31
If God is for us, who can ever be against us?
Romans 8:38-39
And I am convinced that nothing can ever separate us from God's love. Neither death nor life, neither angels nor demons, neither our fears for today nor our worries about tomorrow—not even the powers of hell can separate us from God's love. No power in the sky above or in the earth below—indeed, nothing in all creation will ever be able to separate us from the love of God that is revealed in Christ Jesus our Lord.
1 Corinthians 10:13 
No temptation has overtaken you that is not common to man. God is faithful, and he will not let you be tempted beyond your ability, but with the temptation he will also provide the way of escape, that you may be able to endure it.
1 Corinthians 13:12
Now we see things imperfectly as in a cloudy mirror, but then we will see everything with perfect clarity. All that I know now is partial and incomplete, but then I will know everything completely, just as God now knows me completely.
2 Corinthians 4:16-18
Therefore we do not lose heart. Though outwardly we are wasting away, yet inwardly we are being renewed day by day. For our light and momentary troubles are achieving for us an eternal glory that far outweighs them all. So we fix our eyes not on what is seen, but on what is unseen. For what is seen is temporary, but what is unseen is eternal.
Ephesians 3:17-19
Then Christ will make his home in your hearts as you trust in him. Your roots will grow down into God's love and keep you strong. And may you have the power to understand, as all God's people should, how wide, how long, how high, and how deep his love is. May you experience the love of Christ, though it is too great to understand fully. Then you will be made complete with all the fullness of life and power that comes from God.
Ephesians 3:20-21
Now all glory to God, who is able, through his mighty power at work within us, to accomplish infinitely more than we might ask or think. Glory to him in the church and in Christ Jesus through all generations forever and ever! Amen.
Philippians 4:13
I can do all things through Christ who strengthens me.
Philippians 1:6
Being confident of this very thing, that He who has begun a good work in you will complete it until the day of Jesus Christ.
2 Thessalonians 2:15-17
Therefore, brethren, stand fast and hold the traditions which you were taught, whether by word or our epistle. Now may our Lord Jesus Christ Himself, and our God and Father, who has loved us and given us everlasting consolation and good hope by grace, comfort your hearts and establish you in every good word and work.

2 Timothy 1:7 
For God has not given us a spirit of fear, but of power and of love and of a sound mind.
Hebrews 13:6
So we may boldly say: " The LORD is my helper;I will not fear. What can man do to me?"
James 1:2-4
Consider it all joy, my brethren, when you encounter various trials, knowing that the testing of your faith produces endurance. And let endurance have its perfect result, so that you may be perfect and complete, lacking in nothing.
1 Peter 5:7
Cast all your anxiety on him because he cares for you.